Since the debut of Amazon Web Services (AWS), it has opened up a wealth of options previously unseen. AWS has grown in popularity in recent years as a result of its ease of use as compared to other cloud providers. The purpose of this blog is to describe what AWS is, who AWS professionals are, and what AWS certifications salary is.
An overview of AWS
AWS certification has become a popular certification, partially due to the high need for cloud experts today, and because these certifications are a wonderful method to demonstrate one's expertise in a given subject.
Following cybersecurity, cloud computing has the biggest skills gaps across all disciplines, implying that not enough experts have the necessary abilities to accomplish the work properly. Cloud computing is the second most difficult sector to employ, according to the IT Skills and Salary Report (cybersecurity is no. 1).
To make matters worse, demand for cloud services continues to climb, putting many businesses in a bind when it comes to attracting and retaining talented people.
AWS certifications are also connected with some of the highest salaries in the business as a result of these factors. The AWS Certified Solutions Architect – Associate, for example, is one of the highest-paying certifications on our list of the 15 Best-Paying Certifications. Professionals holding this certification earned an average of $159,033 in 2021, placing them in the top three.
We discovered that hundreds of IT Skills and Salary survey respondents in the United States and Canada have AWS certifications while producing this list. So we went into the numbers to find out more about the people who have these credentials, how much money they make on average, and what makes them successful.
According to the statistics, these professionals earn an average of $141,540 per year, making them one of the highest-paying qualification categories in North America.
But how much is an AWS certified solutions architect's associate salary? To achieve these levels of experience, what skills or knowledge are required? We'll break it down for you.
How much is an AWS salary?
| | |
| --- | --- |
| Certification | 2021 Average Salary |
| AWS Certified Solutions Architect – Professional | $161,409 |
| AWS Certified DevOps Engineer – Professional | $154,548 |
| AWS Certified Solutions Architect Associate | $153,142 |
| AWS Certified SysOps Administrator – Associate | $158,777 |
| AWS Certified Developer – Associate | $159,767 |
You can count on it needing time and resources (possibly many cups of coffee) to gain the information or skill that will help you pass the exam when it comes to acquiring any certification.
Not only should you learn the topic, but you should also reinforce these principles through daily work, hands-on laboratories, or even a colleague. You set yourself apart from the competition by always challenging yourself and working on new methods and beliefs.
In terms of cloud responsibilities, this entails completely embracing and committing to the cloud, as well as ensuring redundancy and planning for all eventualities in order to keep data secure and available (and costs down)
The AWS role-based certification tracks are targeted at developers, systems operations administrators, and solution architects, and include associate and professional-level pathways.
Read more: AWS Certification Path.
If you want to get more information about AWS Test, visit our website take a free AWS Practice Test, or download it for your IOS or Android devices now!
AWS Certified Solutions Architect
There are two levels of AWS Certified Solutions Architect certificates: associate and professional. You must first get your associate's qualification before going on to the professional level.
Associate Level (No. 3 on our list of the 15 Best-Paying Certifications)
According to our IT Skills and Income Survey for 2021, the average salary for AWS Certified Solutions Architect – Associate level professionals in the US and Canada is $153,142.
Before taking the test, candidates should be conversant with the following concepts:
On AWS, designing and deploying scalable, high-availability solutions
Choosing the best AWS service for your requirements
Using AWS to deploy on-premises apps
Learn more: AWS Certification Preparation.
Professional Level
After earning the Associate qualification, IT professionals should consider moving up to the Professional level. According to the 56 survey respondents who have this qualification, the average pay is $161,409.
Candidates should have the following qualifications:
On AWS, you should have experience creating and delivering scalable and dependable applications.
The ability to move large multi-tier systems to Amazon Web Services (AWS).
AWS Certified Developer
The AWS Certified Developer – Associate certificate earns an average of $159,767 per year. To earn this increasingly popular certification, candidates must meet the following requirements:
A strong understanding of how to select the appropriate AWS services for the application
Using software development kits (SDKs) to communicate with your application's services
Creating performance-enhancing code
Application security at the code level
AWS Certified SysOps Administrator
The AWS Certified SysOps Administrator – Associate credential pays an average of $158,777 per year. This credential validates your technical understanding of AWS setup, administration, and operations. The following ideas should be familiar to candidates for this certification:
Implementing and managing data flow to and from AWS
Migrating on-premises apps to Amazon Web Services
Identifying cost-control methods for operations
AWS Certified DevOps Engineer
The AWS Certified DevOps Engineer is a professional-level certification for both the Associate Developer and Associate SysOps Administrator levels, which means you must already have one of those credentials.
This qualification is held by 27 respondents from the United States and Canada in the IT Skills and Salary Report. The average wage in the tiny sample group was $154,548.
This certification certifies technical understanding of the Amazon Web Services platform for developing, deploying, and managing distributed application systems. Candidates should have a thorough understanding of topics such as:
Using AWS to develop and manage continuous delivery systems and methodologies
Keeping tools to automate operational operations up to date
Processes for security and governance
The value of AWS certifications continues to rise
As AWS becomes more popular, the demand to certify AWS skills through certification will expand, putting a spotlight on IT workers who get these high-paying certifications. The reported average pay of AWS Certified Solutions Architect – Associate level professionals grew by 17% from 2019 to 2021. Others on this list have a higher proportion.
Learning the skills and putting them into practice can help you achieve your goals. Prior to taking the certification test, AWS provides materials such as hands-on practice labs and quests.
Learn more: AWS Study Guide.
AWS salary finding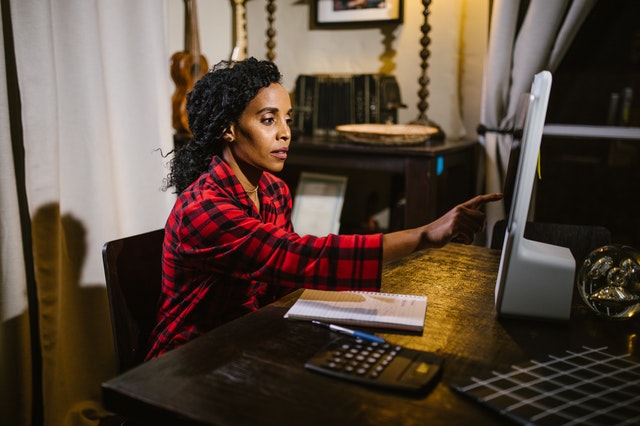 It's difficult to keep up with everything that's going on in the AWS ecosystem, given how quickly the cloud tech world is evolving. Technology advances result in improved functionality and inventive new products, which in turn create new employment responsibilities with a ripple effect across the sector.
Keeping up with cloud trends is critical for keeping competitive, recruiting the best talent, and ensuring your skills align with those in demand by today's organizations, regardless of which side of the job market you're on.
We'll go through the top five major results from the Jefferson Frank Salary Report, which is based on months of in-depth research into the AWS industry and self-reported feedback from thousands of AWS experts.
#1 AWS salary finding: In the coming year, 83 percent of AWS partner workers expect their workload to rise.
The global public cloud market is expected to be valued at $1,132 billion by 2023, with a compound annual growth rate of 23% between 2017 and 2023. As the industry leader, AWS will unavoidably play a role in supporting a large portion of that growth as more organizations move their workloads and processes to the cloud.
Given this mammoth rate of uptake, it's unsurprising that 81 percent of AWS partners who responded to the survey stated they'd increased the number of projects they'd completed in the previous year. And they don't expect the surge in demand for their services to abate anytime soon—83 percent expect their workloads to expand in the coming year.
There are three key reasons for the increase, according to Partners: first, and most obviously, more businesses are shifting workloads to the cloud or using cloud services for the first time. Increased use of cloud services is being fueled by improved public trust, the necessity to stay competitive, and the more accessible nature of cloud services.
Second, their clients who are currently utilizing AWS are gradually moving other services to the cloud.
Third, because AWS products and services evolve at such a quick rate, customers are working with partners to deploy and enhance their cloud platforms so that they can take advantage of cutting-edge AWS technology.
#2 AWS wage finding: After receiving a certification, 47 percent of those certified saw a salary boost.
In the tech world, certifications are extremely important. They may help holders verify their skills, open doors for them, and, according to our study, they can often help them get a greater check. A little more than half of those who responded to our poll have at least one AWS-issued certification, with another 26% working toward one.
Nearly half of those surveyed (47 percent) said they received a wage rise after being certified, with the average increase hovering around 28%.
With skills gaps widening in many areas of the IT industry, demand for individuals with a certain set of skills and knowledge is increasing, driving up pay as a result of the fight for hard-to-find talent. We asked our poll participants—who ranged from IT directors and recruiting managers to AWS professionals with varying degrees of experience—to highlight the certifications they thought were most likely to boost an AWS professional's market value.
#3 AWS salary finding: 63 percent of respondents believe that a degree is not required for an AWS profession.
Certifications, despite their capacity to increase your salary, aren't the be-all and end-all when it comes to setting the foundation for a fulfilling career in AWS, according to our respondents.
When it comes to increasing your earning potential as an AWS expert, 54 percent of study respondents believe certifications are more essential than a university degree, with only 42 percent saying a degree is a crucial element in creating a successful cloud career.
This is probably unexpected, given that 88 percent of these respondents had a university diploma, showing that they have benefited more from other aspects throughout their careers.
Experience in the IT business, according to the study, is the factor most likely to have a positive impact on your market worth as an AWS expert, with a massive 85 percent of participants identifying it as the most important influence on earning potential. Years of experience dealing with AWS in particular came in second at 84 percent.
Though education and certificates are excellent ways to confirm abilities and lay a foundation of knowledge, nothing matches real-world experience in the job market, especially in a field where skills are in short supply, such as cloud technology.
#4 AWS salary finding: 54 percent of employees have only worked for their current job for 1-2 years.
A little more than half of the AWS professionals who took part in our study had been at their present firm for 12 to 24 months. This short average tenure reflects the high rate of turnover in the IT industry today, with churn rates hovering around 13%.
In a year's time, just 46% of our respondents expected to stay with their present company. Though a lack of income rise was the top reason given by participants for wanting to leave their employers (38 percent), lack of career and advancement opportunities (37 percent), and a desire to take on new tasks (32 percent) were all close behind. This suggests that for many cloud professionals, professional development and personal growth are equally as important as a solid wage when it comes to working happiness.
Employers should be aware that throwing money at their employees may not be the most effective method to keep top talent.
#5 AWS salary finding: At least one day every week, 74% of AWS workers work from home.
Almost three-quarters of survey participants work from home on a regular basis, with 35% working from home at least one day per week and 16% working from home full-time.
These data demonstrate the growing trend of providing non-traditional working alternatives, as technological advancements and adjustments in views toward work-life balance make greater flexibility possible.
Offering incentives like flexible hours or home working in a progressive way may help businesses not only enhance employee happiness but also put them ahead of the competition when it comes to attracting new talent.
When asked to rate which advantages would influence their acceptance of a job offer, the most compelling incentive was home working, according to poll respondents. Working remotely was the top choice for both male and female AWS channel employees, while 40 percent of women rated it as the most attractive alternative, compared to 30 percent of males.
When it comes to building diversity and inclusion-focused hiring initiatives, the attraction of flexible working among female professionals, in particular, might push businesses on the right path.
With the global cloud skills deficit threatening to leave organizations without the talent they require to adequately install and employ cloud technologies, practical actions must be made to attract and retain experts from under-utilized resource pools. Given that just 6% of our survey respondents identified as female, it's evident that working to increase the number of women in the IT industry has huge potential.
Offering more flexible working hours, encouraging wage transparency, and removing obstacles that hinder brilliant female IT workers from entering the workforce are all critical steps that businesses must take if they want to reap the benefits of cloud technology for years to come.
This article has provided you with an overview of the numerous work roles available for AWS professionals, as well as the AWS salary they make and AWS Salary Finding. To be considered for any of these positions, you must pass the required certification examinations. Our AWS courses will prepare you for the tests and assist you in passing them with ease. So, enroll in the selected training program and earn your AWS certification.