The AWS certification is a highly valuable certification for any candidate looking to apply for a job or advance in the field of cloud technology. Therefore, taking and passing the AWS certification exam has always been a topic of interest in recent decades. However, with the characteristics of constant change and development, many candidates cannot fully grasp the information surrounding this test. In this article, we will give you the most up-to-date FAQs About AWS Certification Exam and detailed answers for each so that you can prepare carefully before officially taking this exam.
How to prepare for the AWS Certified Cloud Practitioner certification exam?
There are many methods as well as resources to learn and understand the theory of this certificate. These include:
Learn courses on famous online learning sites (Udemy, Coursera, Linux Academy, …)
This method is quite familiar, you can spend 10~15$ to buy courses on websites and follow the schedule outlined in them. The strength of this method is that the knowledge is very complete, especially there are labs to practice the knowledge learned on the AWS console, which is very convenient and practical. In addition, the knowledge content is also divided into short videos (about 10 to 20 minutes) that are easy to absorb. 
You'll get a detailed overview of Cloud concepts, Amazon Web Services, security, architecture, pricing, and customer support. The course is a "guideline" for beginners and also a framework to help you prepare for the AWS Certified Cloud Practitioner certification exam. Because it is a course created by Amazon engineers and employees, you can be assured of knowledge as well as easy-to-understand and accurate communication.
Learn theory for free on youtube
In addition to paid channels, it is impossible not to mention the endless source of learning, which is youtube. There are also very quality videos on youtube, which synthesize all the necessary knowledge, enough to take the certification exam. They are quite effective, especially for relatively easy certifications like the CAWS cloud practitioner exam.
If you just want to pass the AWS cloud practitioner exam, you can skip this part. However, if you want to understand AWS services well, it is necessary to practice following the theoretical videos and apply them to the AWS console. Because the certificate is only a supplement to yourself in the job, the most important thing is still the reality. And if you have the opportunity to work with AWS on a real project, that's great.
After all, the most important thing is still practice, the purpose is to test the knowledge you have learned, as well as understand the format of the questions you will encounter. You should do each topic many times, after each time you should review yourself to see what content you are not understanding, what points to pay attention to, review the missing knowledge, and redo the topic.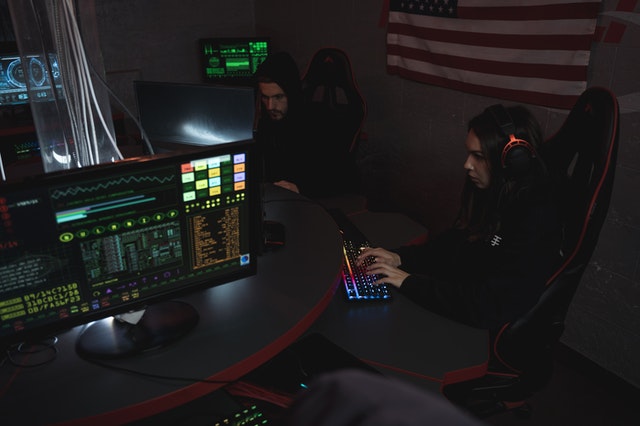 What jobs are there for an AWS Certified cloud practitioner?
Certifications in AWS (short for Amazon Web Services) can lead to an assortment of high-paying, up-and-coming IT occupations. When earning an AWS certified cloud practitioner, you will have the opportunity to become an AWS Cloud Architect. 
This position interacts directly with clients and engineers, providing technical leadership as well as a point of contact for client-side stakeholders. Professional AWS Cloud Architects create technical architectures and oversee implementation activities to ensure that new technologies are effectively integrated into client settings.
Not only jobs for an AWS Certified cloud practitioner but AWS Jobs contains a lot of jobs in other fields.
What's on the AWS solutions architect exam?
When you're going to take the AWS solutions architect associate exam, here's some information to remember:
There are 65 multiple-choice and multiple-answer questions on the AWS Solutions Architect test.
The exam will take you 130 minutes to complete.
This exam requires a minimum score of 720 points to pass.
English, Japanese, Korean, and Simplified Chinese versions of the test are available.
There are 4 domains in this exam:
Domain 1: Design Resilient Architectures: necessitates an understanding of how to construct successful designs utilizing AWS services such as EC2, VPC, RDS, S3, and others. 
Domain 2: Design High-Performing Architectures: emphasizes developing robust architectures that take advantage of scalability and elasticity. 
Domain 3: Design Secure Applications and Architectures: this requires the understanding of how to incorporate security measures on four separate levels for the third domain: AWS resources, network-, application-, and data layer. 
Domain 4: Design Cost-Optimized Architectures: requires the understanding of how to create cost-effective designs that take scalability and robustness into account. 
You could gain more detailed information by reading the AWS solution architect associate exam study guide 
What should be prepared for the AWS solutions architect exam?
Below are several contents that can appear in the AWS solutions architect exam. You can keep them in mind for better preparation.
DataSync
VPN and Direct Connect
Snowball, Snowball Edge, and Snowmobile (pay attention to capacity)
Data capacity transferred to Cloud
NAT gateway and NAT Instance
SNS, SQS, (FIFO, Standard)
Compare Amazon MQ, SQS, SNS
Data from on-premise to Cloud through EFS, File Storage gateway, Volume storage gateway.
EBS Throughput Optimized HDD, provisioned, popular purpose
Learn about CloudFoudation and Elastic Beanstalk
CloudFront restricts users by geographical area: Geo.. and Geox…
Athena and Redshift
When to use NAT, VPC endpoint, VPC private link. Best Practice and HA
Kinesis and Lambda triggers
Which DB Allow AZ, or replicates another region
EFS: performance method: General purpose and Max I/O, throughput model: Bursting Throughput and Provisioned
RAM or CPU related I/O
Cloudfront and OAI
Encryption: S3, DB, bucket
S3: URLs, MFA Delete and Encrypt, Cross-Origin Resource Sharing (CORS)
VPC: NAT gateway and NAT Insurance, Egress-only internet gateways, VPC Endpoint
Network Access Control Lists (NACLs)
ECS: EC2 mode and Fargate Mode
DynamoDB Accelerator (DAX)
The auto-scaling group is configured with a default termination policy
Amazon GuardDuty
How do I verify my certification status?
To verify your AWS Certification, remember to associate your AWS Certification digital badge. Through Credly's Acclaim platform, AWS will provide you with a digital badge for the purpose of assisting you in the process of accreditation and verification. Each AWS Certification digital badge will have an option for verification, which will check and display the release date and official issuer (specifically, AWS Training and Certification). The link to the AWS Certification digital badge is official and unique to each individual who earns an AWS Certification. The digital badge can also be linked from social networking profiles like LinkedIn or Instagram or to the personal websites you are using.
You can also verify a digital certificate using your confirmation number on the bottom right of the AWS Certification certificate you receive. Once you have the confirmation number, you can easily verify your certificate.
How can I register for the AWS certification exam?
To register for the exam, log in to the domain AWS training and then click on Certifications in the navigation bar at the top of the page. Next, click the AWS Certification Account button, and then click Schedule a new exam. Find the test you want to take and then click the Book an exam at PSI or Book a test at Pearson VUE. Finally, you will be redirected to the exam provider's exam scheduling website to complete your AWS exam registration.
What should I do if I do not take the scheduled test? Can I reschedule for another time?
Of course. You may cancel or reschedule your AWS exam up to 24 hours before your scheduled AWS exam time at no additional cost. To reschedule or cancel your AWS exam, go to your AWS Certification Account and immediately click either the Manage PSI Exams or Manage Exams on the Pearson VUE button. If you booked your exam through PSI, click the "View Details" button on the scheduled exam you want to manage. I
f you schedule an exam through Pearson VUE, you can select the scheduled exam you want to manage in the Upcoming Exam Schedule menu. Once the limit is reached 24 hours before your scheduled AWS exam time, you will not be able to cancel or reschedule your exam. If you miss your scheduled AWS exam, you will forfeit your exam fee which are non-refundable. You will not be able to re-register for the exam again until 1 day after your missed test time. You won't be "failed" if you miss your AWS exam.
Remember that you can only reschedule your AWS exam twice after your initial appointment. If you want to reschedule your AWS exam for the third time, you must cancel and reschedule a completely new exam. The reschedule limit may apply to your new test schedule. You cannot cancel your AWS exam within 1 day of your scheduled exam time.
What are the requirements of each AWS certification level?
Up to now, the certificate system of Amazon Web Services is divided into 4 levels as follows:
Foundational: At least 6 months of experience in any position with basic knowledge of AWS Cloud is required.
Associate: About 1 year of experience in problem-solving and solution implementation using AWS Cloud.
Professional: At least 2 years of comprehensive experience in the design, operation, and troubleshooting solutions using AWS Cloud.
Specialty: Have technical experience working with AWS Cloud in a certain area of ​​expertise.
You have the option of taking 1 or more of the above levels depending on your needs and abilities. If you are a newbie (student or novice), you can choose to take the exam from the Foundational level. If you've had a few years working with hands-on experiences, take the Specialty level with confidence.
Is there a pre-test agreement?
For the purpose of maintaining the security and value of your certification program, you are required to accept the terms and conditions of the AWS Certification Program Agreement when you register for your exam schedule and before you begin your certification exam.
The AWS Certification Program Agreement applies to all exams. This Agreement sets forth the requirements for participation in the AWS Certification Program, the responsibilities, exam rules, and consequences of non-compliance. Penalties for non-compliance include cancellation of any AWS Certification exam results, revocation of all AWS Certifications, requesting you to retake the exam, termination of your rights under the AWS Certification Program Agreement, and a ban on you from joining the AWS Certification Program.
All AWS Certification exam content (including but not limited to any questions and answers) is the exclusive and confidential property of Amazon Web Services (or AWS). Such type of content can not be released, copied, modified, distributed, reproduced, posted, or uploaded in any form without the express official written permission of AWS. You are required to agree to the AWS Certification Program Agreement in order to be officially certified and to maintain valid certification.
How to control applicants under 18 years old?
Applicants between the ages of 13 and 17 are allowed to sit for the AWS Certification exam with the consent of a parent or legal guardian. Applicants must be at least 13 years old at the time of the exam schedule.
This particular process is outlined below:
Create an AWS Certification Account: A parent or legal guardian must create an AWS Certification Account for a minor candidate and the account must contain the minor candidate's name.
Submit a customer support request: Next, a parent or legal guardian must submit a customer support request to AWS Training and Certification.
Complete the consent form: AWS Customer Support will respond to your customer support request with detailed instructions. Customer Support will also provide a parental/legal guardian consent form which must be completed by both the minor applicant and the parent/legal guardian and will be accompanied by the applicant. scheduled appointment.
Follow the appropriate identification (ID) steps on the day of your exam appointment.
Are there any requirements before taking the AWS exam?
It is recommended that you attend training to prepare for the certification exam, although it is not required for certification. Let's visit the domain aws.amazon.com/training to find the role-based learning path that's suitable for you. In terms of professional and professional-level certification, candidates should (but are not required to) hold a membership-level certification and/or an AWS Certified Cloud Practitioner certification.
You could refer to AWS interview questions to prepare for the interview effectively.
Above are several typical FAQs about the AWS certification exam as well as some related aspects around it. We hope that this piece of information can do wonders for your preparation process and help you minimize any risks when deciding to take this exam.
Thank you for reading! If you want to get more information about AWS, visit our website to get our free AWS Practice Test or download it for your IOS or Android devices now!