There's no denying that AWS certification is valuable and opens up many doors, not just for system administrators, but also for developers and DevOps engineers.
You've come to the right site if you want to become an AWS certified Solution architect in 2022 and want to know how to prepare for this coveted certification. In this essay, we'll show you how to pass the AWS Solution Architect Associate exam on your first attempt.
What is an AWS solution architect?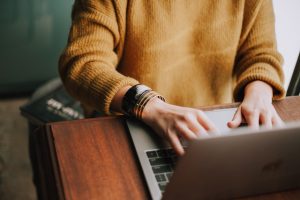 A certified AWS Solutions Architect is a cloud computing professional who plans the architecture and implementation of an organization's cloud assets. They are in high demand due to their extensive knowledge and awareness of technological cloud strategy.
AWS Solutions Architects (AWS SAs) assist with cloud migration, high-risk security, and workload architecture concerns.
An AWS SA possesses a distinct set of people and technical abilities, including:
Listening to and comprehending company needs

Information assimilation ability

The capacity to communicate with persons who have varying levels of cloud expertise, from zero to expert

Making decisions about the appropriate tools to use in order to achieve the criteria

Terraform (HCL), CloudFormation, Python, and Bash are examples of basic programming

Interest in and knowledge of cybersecurity

Expertise and experience in cloud architecture

Knowledge of the software development lifecycle

Understanding the continuous integration process

Continuous deployment expertise (CICD)

Knowledge of databases
Even while there is no substitute for knowledge and experience, AWS certifications, particularly AWS Certified Solution Architect Associate, provide numerous practical and intangible benefits.
If you don't know how to work with the AWS console, your certification is meaningless; but, if you do and are still looking for work, AWS certification can help.
First and foremost, it provides you with recognition. It allows you to include AWS in your Resume and LinkedIn profile, as well as increase your chances of landing a job because recruiters and companies favor certified experts over non-certified professionals if their skill sets match.
The knowledge you gain from an AWS certification, or any other certification, is the most important value. While studying for certification, you'll have to learn a lot, which is a great approach to learning about new technology in depth.
When you begin studying for an AWS certification, you will undoubtedly begin reading more about it, watching more online courses, participating in more hands-on labs, and answering more practice questions; all of these practices will offer you a wealth of knowledge and experience.
Is AWS solution architect easy?
AWS Certified Solutions Architect Associate is a qualification examination for solution architects. The certification test verifies a candidate's ability to develop and deploy safe and robust applications using AWS technology. The certification's goal is to validate:
Candidates' ability to define a solution based on customer requirements using architectural design concepts.

Candidates' ability to provide best-practice implementation counsel to the organization throughout the project's life cycle.
You should be clear that the AWS Certified Solutions Architect Associate test is NOT EASY. It's not a test where you can buy a stack of practice examinations, go over them again and again, and hope to pass. The exam is heavily scenario-focused. To get a better understanding of how hard the AWS Certified Solutions Architect is, you can try to visit our blog.
AWS solution architect certification passing score
Case studies, multiple-choice, short answers, and mark reviews are all part of the AWS Certified Solutions Architect Associate exam. 
You can begin with the case study questions as there are different types of questions. As a result, they are the most time-intensive. 
Short answers are next, followed by multiple-choice questions. 
Additionally, you have 130 minutes to complete the exam; therefore, use your time effectively. Remember to choose your preferred language, as this exam is offered in English, Japanese, Korean, and Simplified Chinese. Finally, the examination results are published as a score from 100 to 1000, with a minimum passing score of 720.
How to prepare for the AWS Certified Solution Architect Associate exam?
Now you've surely determined the target for yourself, right? The next phase is to know how to pass the AWS solutions architect associate exam.
This guide will assist you in passing any IT certification, not just AWS. All you have to do is choose the appropriate resources for each section. Choose the best online course for the AWS Certified Solution Architect Associate exam, as well as the best book and Mock exams, and this post will assist you in doing so.
#1 Enroll in an online class
Joining a good course is the best approach to get started on your AWS certification preparation.
#2 Take a look at a book or a study guide
The issue with AWS is that Amazon has been rapidly updating AWS certification as well as AWS itself. As a result, any book will become obsolete in terms of consoles, functionalities, and services very rapidly. The main issue with using any book for AWS certification was this.
A good book on AWS that takes a different approach to describing AWS services is another book we recommend. The title of the book is "Good Part of AWS." Daniel Vassallo, who has worked in AWS and has firsthand expertise with AWS services, wrote the book.
It does not cover all of AWS or all of its quirks, unlike any other reference book. Instead, it will assist you in determining which AWS services you should utilize. You practically never have to consider alternatives for these features. Features that have stood the test of time by becoming the foundation of nearly everything on the internet.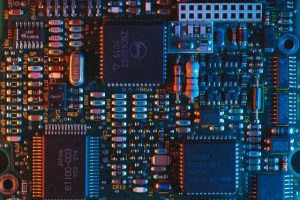 #3 Take practice tests
This is also known as practice tests or exam simulators, and it is the single most important factor that can determine whether you pass the exam or not.
Mock tests have a number of advantages, including:
They show you how to solve difficulties in a short period of time, which is quite useful. Because of time constraints, I know a lot of folks who have gotten 5 to 10 questions wrong.

Practice tests assist you to consolidate and reinforce your learning because your mind functions when you answer the question. To answer the question, it recalls and analyzes concepts, which helps you remember and understand the notion better.

Mock tests can also be used to determine your level of preparation. If you took the Whizlabs test and only got a 50%, you are not prepared for the exam and need to study and practice more. Similarly, they can assist you in identifying your weak areas, or places where you need to focus more.
Now that you know how important mock tests are, we recommend our free AWS practice test. To download, visit our website for your IOS or Android device.
#4 Work on AWS Labs Hands-on
If you want to work as an AWS Cloud Solution Architect, you'll need a lot of practice with the AWS console. In general, we recommend that students enroll in a course that includes practice labs and an AWS free tier account.
Online labs allow you to experience using AWS in a real-world setting. Unlike a simulation or demo, labs use step-by-step instructions and the actual AWS Console to help you grasp popular AWS services and real-world scenarios, such as starting up a virtual machine or database, saving files in the cloud, and more.
These AWS practical sessions will help you comprehend and memorize the services you're reading about, such as EC2, S3, DynamoDB, IAM, and others because you only remember what you do.
QwikLABS provides 19 free AWS introductory labs that take less than 30 minutes to complete.
Where Do I Begin?
Visit qwikLABS.com.

Is this your first time? Make a user account. Otherwise, please log in.

Click Enroll to enroll in a free introductory lab.
Here's where you may join up for a free AWS account.
#5 Go through the AWS White Papers
If you're not satisfied with an 800+ core score and want to improve to a 900+, we recommend reading the AWS White Papers and Case Studies. These are several comprehensive and valuable internet resources available.
If you want to take it a step further, read the AWS documentation because it has the most up-to-date information, which is crucial given that AWS is still evolving and there are hundreds of updates to catch up on.
You may also sign up for AWS weekly on ACloudGuru, which is a good way to stay informed about new AWS updates.
How to pass AWS Solution Architect Associate exam on Your First Try 5 Useful Tips
Now that you've learned how to get the AWS Solution Architect Certification, it's time to look at some pointers that will help you pass this famous exam on your first try. This not only saves you time and money, but it also saves you from disappointment.
#Tip 1. The passing score for the AWS Certified Solution Architect exam fluctuates on a daily basis. It could be 60 percent, 72 percent, or even higher, but you should always aim for a pass rate of 75 percent on the first try.
#Tip 2. How long will it take you to study for the AWS Solution Architect Associate exam? Preparation time is mostly determined by one's level of experience. 2–3 weeks of preparation is sufficient if you have some AWS expertise, but 4–6 weeks is a good amount of time if you are a complete newbie to AWS.
#Tip 3. If you don't want to become a certified AWS developer or solution architect, you'll need to undertake some hands-on lab challenges. All of the things you'll study and gain through certification will require a foundation of practical experience. 
It's even more important for those who don't work in AWS as part of their day job. In a nutshell, sign up for a free AWS account and try to break things while learning how to fix them.
#Tip 4. Join the most up-to-date courses that also feature lab exercises. Because AWS is still evolving and new features are being added on a daily basis, it's critical to select a course that is not only up-to-date in terms of certification syllabus and curriculum, but also in terms of AWS features and how to accomplish things in the best and most up-to-date way in AWS.
#Tip 5. Make an effort to answer as many practice questions as possible. This is by far the most critical element of advice we can give. Because you'll be taking an exam where you'll have to solve questions in a short amount of time, you'll need to practice reading, understanding, and solving problems rapidly. 
We know a lot of people who have gotten 10 to 15 questions wrong due to lack of time. Mock tests and practice questions can also help you reinforce your knowledge and identify areas where you need to improve. You can use them, for example, to identify your strong and weak areas and then review them more thoroughly before the actual exam.
Conclusion
That's all there is to it when it comes to the way how to pass the AWS solution architect associate exam. The importance of AWS certifications, particularly the solution architect certification, cannot be overstated. This not only gets you AWS approval, but it also gets you ready for your interviews and future work.
With yearly wages ranging from $120,000 to $130,000, AWS Solution Architects are among the highest-paid professionals, and with more firms shifting to the cloud, cloud developers and architects have plenty of opportunities.
Get more about the salary of AWS Solution Architect.
Thank you for thoroughly reading this far.