Getting started in the cloud might be daunting at first, especially because AWS offers over 200 services (with more being added every year)! There is now a wealth of material regarding AWS available on the internet, including white papers, courses, books, and videos. If you're a newbie, though, this might be daunting and lead to procrastination.
We've put up this thorough AWS Cloud Practitioner test guide to help you tackle that problem. This AWS Cloud Practitioner Study Guide will show you all of the material you'll need to pass the AWS Cloud Practitioner test the first time!
If you wish to reach a high score for your exam, visit our website to get our free AWS Practice Test or download it for your IOS or Android devices now!
AWS Certified Cloud Practitioner exam overview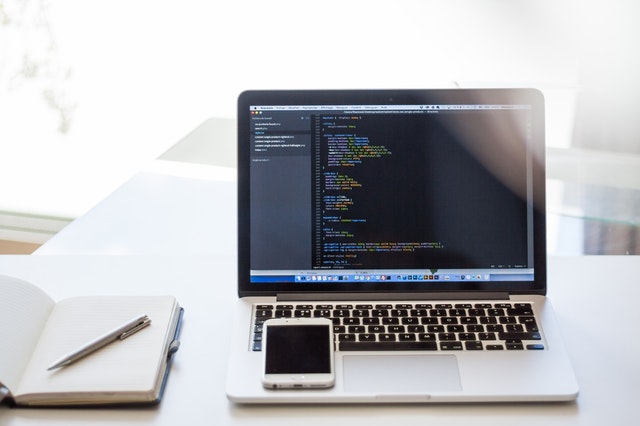 When you're planning to schedule the exam, here's some useful information to keep in mind:
There are 65 multiple-choice and multiple-answer questions on the AWS Certified Cloud Practitioner exam
It will take 90 minutes to complete the exam
It will set you back $100
This exam requires a minimum score of 700 points to pass
English, Japanese, Korean, and Simplified Chinese versions of the test are available.
Read more: Free AWS Cloud Practitioner Exam Questions.
The following topics are covered, along with their weighted percentages:
Domain 1: Cloud Concepts
The first domain necessitates knowledge of what the cloud is, what technologies it is based on, what cost savings and operational benefits it may provide, and how cloud-based apps vary from traditional hosted applications.
Domain 2: Security
Understanding how AWS arranges its hardware, networking, and security infrastructure is required for the second domain. When utilizing AWS services, it's crucial to understand how responsibility is shared between the user and AWS. You must also guarantee sufficient security and compliance as part of your responsibilities.
Domain 3: Technology
In the third domain, you'll learn about the major tools for configuring and monitoring your AWS resources. Although each AWS service has its own set of configuration options, AWS provides two common tools to communicate with them all (AWS Management Console and AWS Command Line Interface (CLI)).
It's crucial to understand how AWS provides many tiers of support to assist clients on the platform, as well as what types of AWS support are available and where to find them.
Domain 4: Billing and Pricing
In the last domain, you must determine how much the Cloud will cost you. Because cloud services are scalable, there's almost no limit to how much you can buy or how much it will cost. If something isn't working as planned, you'll want to figure out what it is and how to fix it as quickly as possible.
How to prepare for the exam?
Moving on to the preparation, we've jotted down some technical notes that emphasize key points to keep in mind. We'll also provide five sample questions that will give you a decent idea of what to expect on the real test. Finally, We'll provide my AWS Cloud practitioner learning material list, which includes a carefully chosen collection of high-quality information to aid your study efforts.
This list has been divided into two sections, one for readers and the other for video learners. We've compiled a list of the greatest books to read for the reader kind of student. We've handpicked material with the greatest bits of video instruction for the video-type learner.
Read more: AWS Certification Preparation
AWS Certified Cloud Practitioner study material
Everyone has a preferred method of learning. One enjoys watching videos, while the other enjoys reading. As a result, we've broken these parts into two categories: video and reading material.
Reading material
The official AWS Cloud Practitioner study guide: AWS Certified Cloud Practitioner Study Guide: CLF-C01 Exam is highly recommended for readers. This book covers every topic on the test and provides in-depth explanations for novices. The hands-on activities, paired with the hundreds of practice questions, are very beneficial. The hands-on activities will help you learn how the AWS interface and its services operate together. Because the practice questions in the book are comparable to those on the real test, it's a good idea to complete them all.
If you think you've done a good job studying for the exam but still want to practice, the following book will help Practice Tests for AWS Certified Cloud Practitioners in 2021. The book includes six practice examinations, each with 65 questions (390 total), that are formatted identically to the real exam and cover all four areas. We recommend going over these practice questions again and again until you feel comfortable in all areas; aim for a score of at least 80%. Tip: If you fail these test examinations, write down what went wrong and attempt to learn as much as you can about the topic or service until you completely grasp it.
Video material
Check out this entirely free AWS Certified Cloud Practitioner Training 2020 – Full Course if you like to learn through video courses rather than reading books. This video covers everything a novice needs to know about AWS and its services in preparation for the AWS Cloud Practitioner test. Because this course is around 4 hours long, we recommend watching it in four one-hour sessions (and taking notes) to help you remember the new topics.
Besides, if you want to boost your knowledge, you can consider our website ABC E-Learning. Our  AWS Certified Cloud Practitioner study materials allow you to validate your understanding of the topics and get the confidence you'll need to take the exam.
AWS Cloud Practitioner exam – FAQ
Is the AWS Cloud Practitioner exam easy?
The AWS Cloud Practitioner exam covers the AWS Cloud's fundamentals. People with a technical background have an edge over those without; similarly, this guide should meet the needs of both groups. If you think it's too simple, take the AWS Certified Solutions Architect Associate test instead. We finished the preparation guidance for it in another post.
How much time does it take to study for the AWS Cloud Practitioner exam?
This is highly dependent on your learning style as well as your technical background. Using the book route may take a bit longer (depending on your reading pace) than going the video approach. If you add the practice examinations, a total of 10-15 hours of study should be enough. This should instill confidence in your ability to pass the exam.
Is the AWS Cloud Practitioner certification worth it?
The AWS Cloud Practitioner certification (CLF-C01) demonstrates that you can define and implement AWS Cloud's basic concepts and practices into your organization's architecture. This certification also aids in the advancement of your career.
You are now ready to go! To summarize what you've accomplished with this AWS cloud practitioner study guide's support:
You set up a free AWS account to familiarize yourself with the dashboard and try out some of the services.
You double-checked the test overview, including the blueprint, to see which domains are covered.
You've looked over my technical test materials, which emphasize the most critical AWS Services you should be familiar with.
You looked over the practice questions that were provided as examples.
You've read or seen the stuff in the learning materials area that I mentioned.
We can see that it is extremely important to prepare for the AWS Cloud Learner exam as passing your exam can give you huge job opportunities. You can check out the AWS Cloud Learner Salary to see how well it benefits you.