AWS Certifications are undoubtedly one of the most requested and demanded criteria by firms when hiring Cloud Professionals. According to the figures, the AWS industry will be worth roughly $250 billion by 2021 (very impressive!!). Students and working professionals alike desire to get this certification in order to enhance their professional careers. However, as students begin AWS certification preparation, they are confronted with a slew of questions, including: "Which AWS certification should I choose?"; "From which resources should I prepare?" and "How to get practical exposure?" and many more.
However, it's normal to have these questions running through your head, and in order to overcome this barrier, you'll need a strong strategic plan for your AWS Certification Exam preparation (which we'll go over in this post!!). But, before you go any further, you need to understand why you should pursue AWS certification. AWS Certification not only helps you confirm your cloud skills but also opens up various attractive career opportunities with huge tech companies.
It also allows you to connect with other people through the AWS Certified community and provides you with several other useful features like the Subject-Matter Expert (SME) Program, AWS Partner Network (APN), and more.
In this post, we'll look at step-by-step approaches for preparing for the AWS Certification in a more convenient and efficient method, as well as achieving success.
How to get an AWS certification?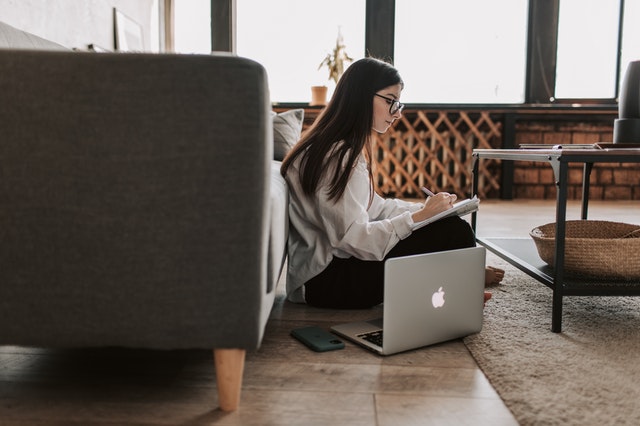 If you want to learn how to achieve an AWS Certification, we have a wealth of knowledge to provide about the process. Those preparing to take one (or all) of the tests may learn a lot from his experiences, from how to pick your AWS Certification path (where to begin?) to how to study for the exams.
Choose your certification path
"I'd like to learn how to get an AWS Certification, but where do I begin?" is a common concern when considering AWS certification. If you want to learn how to achieve an AWS certification, the first step is to decide how you'll take the AWS examinations. You can use a variety of strategies, including starting with the one you believe is the most straightforward, or the one that is most relevant to your work or function. Because you'll have a better knowledge of how it works if you choose your exam by position or job type, we recommend doing so.
If you're coming into AWS from somewhere else, or if you're totally new to IT and want to start a career in the cloud, he recommends starting with the developer exam, then moving on to solutions architect, and finally sysops.
Develop a preparation strategy
It's time to start thinking about how to prepare for these difficult examinations once you've decided on your AWS certification route. We recommend the materials that helped you get AWS certifications successfully.
Test your knowledge before you begin learning. Practice examinations (such as those available on the AWS website) are a great way to figure out your strengths and shortcomings before you start learning. You'll know the subjects you need to spend more time on after you've identified the areas where your knowledge is lacking.
Make use of a range of study tools. It's worth making use of the multitude of tools available, which range from AWS documentation to online training providers like ABC E-Learning. As much AWS as feasible should be absorbed. The following materials are highly recommended:
Training courses. Given the wide range of material covered by the tests, training courses might save you a lot of time by revealing the regions and subjects on which you'll be assessed. (These are only a handful of the advantages.) Visit our website for more information.)
Check out the AWS exam blueprint's white papers.
re: Invent videos: Videos from Amazon's recent user conference may be seen on their YouTube account. "There are a lot of videos available, so whether you're on your way to work or have a free half-hour at night, just watch one". You'll truly take in the information. Even if you don't comprehend everything, you'll notice that you're absorbing something while viewing it, and it's practically subconscious. Those are excellent starters."
User groups: User groups are a wonderful way to learn about what others are doing in the real world with AWS. Another advantage is that you may ask questions at the meetings and someone will always be able to respond.
But skip the user guides. The user and developer guides are simply too large to be used as study materials. You should just read a few pages deep into them and use them as a reference for issues where your expertise is lacking. Otherwise, there is simply too much data to absorb when there is so much to cover.
Don't undervalue the importance of AWS hands-on labs experience. You should gain as much practical experience as you can. " When you're reading something, you can believe you understand it, but then you get a question about it, and you realize you simply remembered what they were saying without really comprehending what they were doing.
Make it a habit to study every day. Another key topic for many people is how to earn an AWS Certification while working full-time and having family or other commitments that may limit the amount of time they have to study. Our recommendation is to make learning a part of your everyday routine and habits: "Obviously, you realize you won't be able to generate extra time for yourself, so you'll have to make do with what you have." We would advise trying to accomplish a little bit every day, even if it is difficult."
While in the gym, instead of listening to music, watch an AWS video. During your daily commute or when you would regularly check the news, replace your regular morning reading material with an AWS article.
AWS Tips
Starting your career in IT as a system administrator, working for both start-ups and large corporations. AWS qualifications are extremely valuable to you, both personally and professionally. Certifications certify that you know at least these specified core services and can learn them. This is important not just for people who want to stand out in their jobs, but also for businesses that want to ensure that their partners understand their products. It's basically a way of assuring that you're at that level for business customers and partners. It's a great place to start.
AWS Certification brings candidates a lot of job opportunities.
Read more: AWS Jobs and How to advance career with AWS Certifications
From your initial preparation approach to what you should do the night before and during the actual test, here are a few AWS tips for preparing for certification examinations.
Learn all you need to know about the AWS Certification Exam
To begin, you must research and learn everything there is to know about the specific AWS Certification Exam. Start by selecting the appropriate role-based learning path, such as Cloud Practitioner, Architect, Developer, and Operations, as well as the appropriate competence level, such as Foundational, Associate, Professional, and Specialty, depending on your preferences and needs. You should also be aware of the curriculum of the targeted certification test, as well as other important details such as exam structure, time duration, exam fee, and so on. To receive the most up-to-date curriculum and other test material, you can consult AWS' official exam guide, which is available on the company's website.
Learn the AWS Concepts & Skills
After you've completed the preceding steps, you'll need to study AWS concepts and skills in order to prepare for the certification test. To be successful, you must have a deep comprehension of the concepts. You can begin your learning journey in a variety of ways, some of which are included below:
Join online training courses: To prepare for the test, you can enroll in any reputable online AWS course or training program. The course will lead you through the exam's full curriculum in a more organized and structured way. Furthermore, AWS provides training modules for test preparation; nevertheless, any form of training course or program is not required for the certification exam.
Read most-recommended books: Books are, without a doubt, the finest way to learn both fundamentals and advanced topics. As a result, you should invest in a few good publications to help you prepare for the AWS Certification. AWS Certified Cloud Practitioner Study Guide, AWS Administration Cookbook, Amazon Web Services in Action, and many others are among the most highly recommended publications.
Use official resources such as AWS White Papers, FAQs, etc.: For AWS Certification preparation, you should also use official resources and preparation materials such as white papers, sample questions, frequently asked questions, exam guides, and so on. The nicest thing about these official materials is that they are available for free on the AWS official website.
Hands-On exposure on AWS labs
Let's move on to the next level in the AWS Certification test preparation. You must obtain some practical experience and exposure to the AWS working environment. You may establish an AWS free tier account and use the AWS console to practice your skills and services like EC2, S3, IAM, and others. Practical experience is also required when studying for the AWS Certification test, as the majority of the questions are focused on practical and implementation-based situations. As a result, it will undoubtedly improve your test preparations since you will be able to apply your knowledge and learning in a real-life setting.
Solve practice papers
It is a crucial, yet often overlooked, part of AWS Certification test preparation. To become comfortable with the test format and the kind of questions commonly asked on the exam, you must complete as many practice papers as possible. It also allows you to assess your degree of certification test preparation. AWS Certification practice papers are available from a variety of online and offline sources. AWS also provides practice papers for all learning paths and levels, which you may obtain by paying a fee through your AWS Certification Account. After you've completed the AWS Certification practice test, you'll receive a score report email with helpful feedback.
Join relevant discussion forums
Last but not least, you should consider joining a few well-known and reputable discussion forums to connect with other students and experts who can assist you in addressing your questions and problems. These discussion boards also serve to foster a healthy competitive environment among candidates, as you may share your preparation tactics, subjects, and other information with one another to come up with something more useful. These discussion boards can also provide you with a variety of study tools as well as other important information about the AWS Certification test. However, you must remember not to spend too much time on such discussion sites as this may negatively affect your preparation.
AWS Practice Test by ABC E-Learning
If you want to boost your confidence before taking the AWS certification exam, you can consider our website ABC E-Learning. Our practice tests contain sets of questions that allow you to validate your understanding of the topics and get the confidence you'll need to take the exam.
It is not an easy task to pass the actual AWS certification test. It necessitates a thorough understanding of cloud computing, which may be attained via diligent study and practice. As a result, our AWS Test Prep can prepare you to take on even the most challenging papers and pass them with flying colors. The ABC E-Learning sample test questions will offer you a great idea of what to expect on the real exam. Check out our website for more AWS Test Prep as well as AWS study guide today.
Let's take the Free AWS Practice Exam 2021 to be 100% ready for your upcoming AWS Certification test or download it for your IOS or Android devices now!
In conclusion, this is the AWS certification preparation you should take. However, it is true that earning an AWS Certification is not easy, and passing these exams requires a lot of hard work and dedication on your part, but it is worthwhile to achieve because you will not only be eligible for a variety of exciting career opportunities but you will also be given preference by employers. What are you waiting for? Prepare yourself, schedule the exam, and boost your career with the most prestigious AWS certification!
You might have some inquiries about this certification exam. Let's take a look at The Most Up-to-date FAQs About AWS Certification Exam.