Cloud computing is reshaping the world of technology, from IaaS and PaaS solutions to digital marketing. As the technology's influence expands, so does investment. Every year, tens of billions of dollars are spent on cloud computing-related services. The need for cloud-certified personnel, such as AWS certifications, is growing as a result of this migration. This implies enormous profits for start-up founders and corporations, but it also means lucrative job chances for you. A Cloud DevOps Engineer's typical salary is $140k per year, with Software Engineer positions only slightly behind at $122k per year.
A certificate from the biggest cloud computing company is just what you need to better your career if you're already in the field and want to advance up the ladder or transfer AWS jobs. Learn more about AWS certifications by reading this article. Check out our ABC E-Learning's more AWS article and when you're ready to take the next step toward certification.
What are AWS certifications?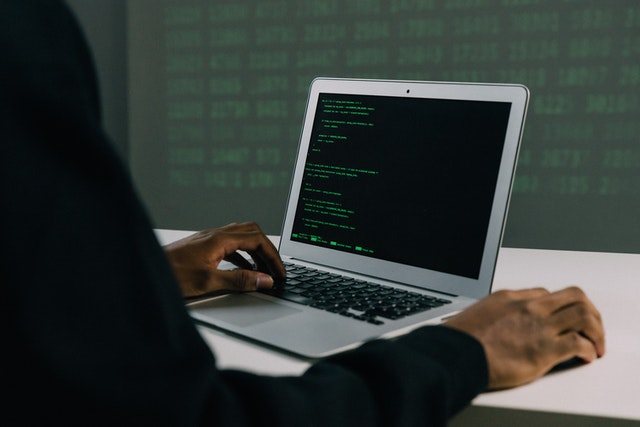 One of the companies that launched the cloud computing craze was Amazon Web Services. Google Cloud and Microsoft Azure were quick to follow suit. As a result, AWS is one of the market's oldest and most successful cloud computing enterprises, which must win the company's respect.
In 2013, AWS chose to leverage its reputation by launching a certification company. In the Foundational, Associate, Professional, and Specialty tiers, the company issues 11 different types of certificates.
Why choose AWS certification over Azure or Google Cloud ones? The solution is simple: Amazon's servers host over 40% of cloud-based systems.
This means that whether you're working on legacy projects or designing new ones, you'll almost certainly require a thorough understanding of AWS. Almost no companies only use Azure or Google Cloud, while a few do exclusively use AWS.
Obtaining a certificate from the firm is an excellent place to start.
How to advance a career with AWS certifications
Obtaining certification will undoubtedly raise your worth in the eyes of potential employers. However, if you don't have a strategy, you'll have a hard time finding work for a long time. When you're looking to take the next step in your career in AWS, we've created a simple roadmap for you to follow.
Know where you're going
Where do you want to be in five years? Isn't it the question you're asked all the time during interviews? You'll have to answer that question for yourself.
Before you can begin studying for AWS certification tests, you must first understand why you want to earn one. You're on the correct path if you know what position you want to fill in the future and many companies who have these roles open treat AWS certification as a bonus or work closely with AWS.
Know your cloud technology
You may begin learning once you have determined your objectives. You may take AWS tests without many studies if you're an experienced software engineer who's led multiple cloud-based projects. Even seasoned IT pros should refresh their memories on some areas of cloud computing they haven't used in a while, or you'll be out $300.
If you're just getting started with cloud computing or want to brush up on your skills, you'll need to study a lot before taking an exam.
From the very basics through machine learning on AWS, our courses provide you with hundreds upon dozens of hours of content to study. Everything is properly structured into learning paths, so you won't have to stop studying one subject because you don't know anything crucial that comes before it.
It's also a good idea to check over the AWS documentation carefully and read about existing AWS solutions.
Get hands-on experience
Theoretical understanding will only take you so far. To have a chance of passing the exam, you'll need to practice using AWS.
How do you go about doing that? Amazon provides you a year of free access to a restricted set of features, thus you should be able to create a private sandbox for that long. You can also work as part of a team on an open-source project.
Check out our website if you want to have a better grasp of the platform before creating your own project. You'll be able to practice your new abilities in a more controlled environment and learn from your mistakes rather than simply failing to grasp what went wrong.
Prepare for the exam
When you believe you have a good understanding of AWS, it's time to study for the test. Visit our website to get a free AWS Practice Test. When you're sure you'll pass the training exams, go to the AWS website and schedule an exam. The most essential thing is to choose a moment when you can perform at your best. You'll merely squander your money if you select a time and location where you'll arrive sleepy or tired.
Read more: AWS Certification Preparation
Showcase your credentials the right way
If you're wondering how to get a job in AWS, AWS certifications open doors, but they're not the only thing you'll need to advance in your profession. You must exhibit them properly and include a solid résumé with the certificate.
Jennifer Caballo, the head of HR at Pro Editor, a cloud-based PaaS solution, says it's remarkable how many young cloud engineers with AWS certificates overlook their other abilities.
If you mention an AWS certificate but not soft skills, you may be given lower consideration by HRs than someone who has both. Your CV may not even make it to the HRs if you forget to work your way through the ATS.
This is why it's critical to develop a strong CV that stands out. Even if it's a big one, and AWS certificate is only one of the tools that may help you stand apart.
Show real knowledge in the interview
A certificate is just a piece of paper that convinces an employer that you are deserving of their time and consideration. The practical and theoretical information you gain along the route is what matters most.
Because of the information you now have, you will be able to make a lasting first impression on the interview if you studied hard with ABC E-learning.
8 types of AWS jobs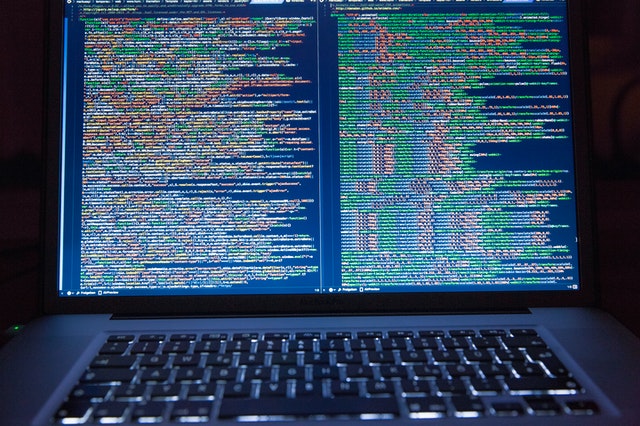 People also ask how to get an AWS job or what jobs can you get with AWS certification? Certifications in Amazon Web Services can lead to a variety of high-paying, up-and-coming IT jobs. But which AWS jobs are you qualified for once you've completed your AWS certification exam? People with AWS experience might choose from a variety of work options. Let's take a look at a few of them. Also, see our article on the highest-paying cloud certifications and jobs for 2021.
Operational Support Engineer
An Operational Support Engineer is in charge of tracking and resolving any operational issues that arise with a company's tools. They also help with environmental improvements.
Average yearly salary: $59,000-$92,000 
Cloud Software Engineer
Cloud Software Engineers create and build new software services and systems using languages such as Python, C++, JavaScript, and Ruby, among others. Engineers are also in charge of explaining complex procedures to non-technical people and coaching junior employees.
Average yearly salary: $63,000 – $93,000
System Integrator — Cloud
System Integrators are members of a team that aids in the deployment and troubleshooting of sophisticated systems. This position necessitates a thorough knowledge of cloud computing and information systems.
Average yearly salary: $81,000 
Cloud Developer
Software services and enterprise-level applications are developed by cloud developers. To acquire and thrive in a Developer position, you'll need past experience as a software developer and a working grasp of the most prevalent cloud orchestration technologies.
Average yearly salary: $95,000
DevOps Engineer
DevOps Engineers create AWS cloud solutions that have a positive impact on the company. They also maintain the server and handle any troubleshooting or patching that may be required.
Average yearly salary: $93,000 – $144,000
AWS Solutions Architect
AWS Solutions Architects design, construct and operate AWS cloud environments that are highly available, cost-effective, and scalable. They also give suggestions for AWS toolkits and stay up to date on the newest cloud computing trends.
Average yearly salary: $98,000 – $150,000
AWS SysOps Administrator
The provisioning, installation/configuration, operation, and maintenance of virtual systems, software, and supporting infrastructures are the responsibility of AWS SysOps Administrators. They also manage analytics tools and create reporting dashboards.
Average yearly salary: $111,000 – $160,000  
Senior AWS Cloud Architect
This position interacts directly with clients and engineers, providing technical leadership as well as a point of contact for client-side stakeholders. Senior Professional AWS Cloud Architects create technical architectures and oversee implementation activities to ensure that new technologies are effectively integrated into client settings.
Average yearly salary: $165,000
Read more: AWS Salary and Top-Paying AWS Certifications
People also ask: is AWS certification enough to get a job? The answer is cloud computing will continue to expand, resulting in a wider range of career opportunities in the future. If you study and practice enough, you could be able to get any of the mentioned AWS jobs if you pass your AWS certification examinations. Educating oneself on AWS ideas is critical to advancing your career and obtaining not just a greater income, but also a more interesting job.
The path to AWS certifications is rather straightforward: decide on your goals, learn a lot, acquire a certificate, and utilize it to impress the company. While the course itself is simple, only a few people are able to complete it on their first attempt.
Every step has its own set of dangers. To get a better job, you need to go on the appropriate AWS Certification Path, get great coaching, develop practical skills, and work on your CV. ABC Learning can help you with all of this and ensure that you pass the AWS test on your first attempt.
In addition, you could refer to the Online AWS Training and Learning Paths to find more useful study materials for you.