Within the past decade, the significant rise of cloud computing has been evident. Entrepreneurs of all scopes and sizes are moving their foundation and applications to the cloud. Usually somewhat since the cloud allows businesses and their representatives to get imperative data from around any place. 
For the purpose of advancing in their career, IT professionals have many options. There are countless online courses and so many certifications to pursue that sometimes you just don't know what else to study. In this article, we will learn with you about the AWS certification, one of the best certifications for those who are about to or are working in the cloud computing industry.
Read more: AWS Study Guide
What is AWS certification?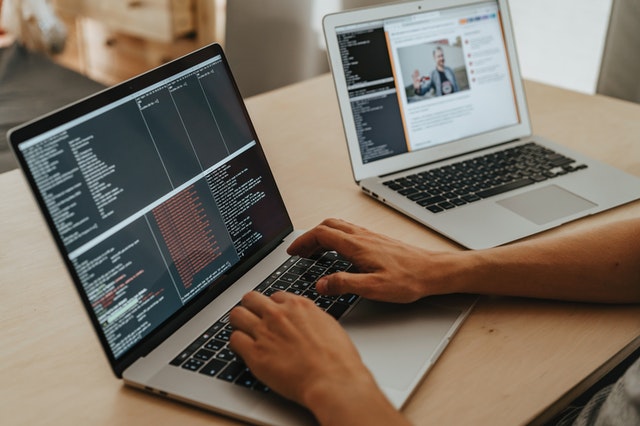 AWS Certification is a set of certifications issued by Amazon that assess the understanding of the Cloud (cloud computing), specifically the services of Amazon Web Services (AWS), as well as the effective application of those services results in real problems. This is a professional IT certification, proving that its holder has expertise in cloud computing and can use specialized tools and services provided by Amazon. However, there is a list of certifications, and are you wondering what AWS certification should I get first? This set of certifications is divided into Cloud Practitioner, Architect, DevOps roles, plus Specialty. In terms of difficulty, there are 4 levels: Foundational, Associate, Professional, and Specialty.
Foundational: At least 6 months of experience in any position with basic knowledge of AWS Cloud is required.
Associate: About 1 year of experience in problem-solving and solution implementation using AWS Cloud.
Professional: At least 2 years of comprehensive experience in the design, operation, and troubleshooting solutions using AWS Cloud.
Specialty: Have technical experience working with AWS Cloud in a certain area of ​​expertise.
Because of providing a large number of services and having many reputable customers, some positions in the IT industry require candidates to have AWS certification, and candidates with AWS certification are often favored by employers. AWS certifications also become the best choice for those who want or are working in the cloud computing industry.
How can AWS certification develop your employability and career?
AWS certifications are outlined to approve in-depth, specialist information, and comprehensive working experience, regularly requiring a long period of time of engagement to get, even with people who have experience in the cloud platform industry. However, the rewards that AWS experts can take in once they're certified are absolutely worth the exertion. Below we will provide you with several reasons why securing one of those badges can grant your career promotion.
Read more: AWS Jobs and How to advance career with AWS Certifications
Taking part in the AWS community 
As a portion of our most recent study of the AWS community, we inquired about cloud experts approximately their contemplations on accreditation. More than half (approximately 54%) of respondents had at slightest one AWS certification to their title, and a proportion of more than 26% told us that they're right now working towards winning their own one. With the lion's share of individuals working within the AWS space as of now certified, and many more pointing to attain one soon, having a certification on your continue will assist you to compete when it comes to landing the leading AWS occupations.
It's imperative to be aware that the AWS certification is not absolutely the be-all-end-all; the hypothetical know-how confirmed by certification isn't a substitute for years of experience with hands-on working with AWS items, but they are greatly valuable for both building out your information and displaying it to potential managers. 
Cloud experts are in short of potential human supply, but in the event that you need to seize on this opportunity encourage, consider handling one of the rarer breeds of AWS certification. Whereas several types of badges such as the Certified Solutions Architect and AWS Certified Developer are quite popular among AWS experts, people who have specialty certs committed to a specific region of cloud operations, are more challenging for the hiring department to discover. Approximately 6-7% of our certified overview respondents possessed the AWS Certified Security or AWS Certified Security certifications, whereas just a mere 6% had accomplished AWS Certified Advanced Networking Specialty as their main field.
Increasing your curb appeal
Hiring managers exceedingly appreciate IT-associated certifications; more than 9/10 of managers accept they play a critical part within the contracting handle and give a solid measure of ability as well as success in the future working process. For less tech-savvy supervisors/employers, they are considered a phenomenal alternate route that makes a difference in them approving your abilities and rapidly qualifying whether you're a great fit for a part of the company or organization.
Yes, they certifiably grandstand your specialized abilities, but basically having a certification of any type can do wonders in making you more appealing to a potential manager.
Managers appreciate candidates who are able to appear that they're committed to their work, have greatly contributed to their individual improvement, and are sharp to develop more in the future. These are phenomenal qualities in any representative, but especially in a space that moves as quickly as cloud technology. Having considered for and accomplished a certification illustrates these delicate aptitudes superbly, skyrocketing your esteem within the eyes of any organization looking to enlist a committed part of their members.
Improving your professional value with the hiring managers
AWS certifications don't just help you get your foot in the door and put you one step ahead of other candidates. They can also get you a bigger paycheck. Nearly half (47%) of our certified survey respondents received a pay rise after landing their AWS credentials. Those who earned a raise post-certification reported an average AWS salary hike of 28%.
AWS certifications do not only assist you to get your first step within the entryway and put you one step ahead of other competitors. They can also help you get a greater paycheck. Approximately 47% of our certified overview respondents got a pay rise after landing their AWS qualifications. Those who earned a raise post-certification detailed a normal compensation climb of up to about 28%.
Even in case your manager can not up to your compensation, having an AWS certification beneath your belt implies you're more likely to negotiate with them to have a better deal in case you move onto another working position. From the perspective of our members, they evaluated the AWS Arrangements Planner certification and the AWS DevOps Engineer certification as the two identifications most likely to have a positive effect on your gaining potential as the role of an AWS professional.
Getting access to more labor opportunities
AWS is the evident pioneer within the cloud computing industry, with an advertising share of around a third. AWS's most remarkable competitor Microsoft Azure is barely a near moment, with a generally 18% of the total market share. Mostly much appreciated to its seven-year headstart within the segment, AWS is overwhelming the open cloud space and proceeding to develop at a fast rate. And, of course, more showcase share implies more clients, and more clients cruel more businesses looking to potential enlist cloud experts with incredible AWS abilities.
More entrepreneurs are currently embracing AWS innovation for their operational procedure, making modern parts and flooding the labor market with a wide range of attractive opportunities. In case you've got the correct accreditations, you'll be able to take your choice of alluring positions. According to several most up-to-date study, request for AWS engineers has detonated by exceedingly 400% over the past 5 years, with approximately 14% of programming work postings presently requiring the ability of AWS.
In addition, certifications are particularly valuable for displaying your aptitudes to more current AWS client businesses, who can utilize the accreditations to approve your ability with an innovation they may not however be recognizable sufficient with to completely get it. Numerous cloud aptitudes are transferable between sellers, but on the off chance that you're attending to contribute in approving your abilities with a specific cloud stage, it makes sense to hitch your wagon to the one that's planning to open the foremost entryways in terms of work openings.
When positioning the variables that were most critical to an effective career in AWS, the cloud experts who took our overview touted encounters within the IT industry (about 85%) and years of involvement with AWS itself (approximately 84%) as distant more imperative than a degree. More than 50% of the total AWS experts we talked to have rated the AWS certifications as a crucial contributor to victory within the AWS working environment, positioning them ahead of formal instruction by an impressive edge. In spite of the fact that most of our respondents cited a long time of encounter within the IT industry, and with AWS in specific, as the foremost valuable components of a lucrative and long-lasting career in cloud computing, the esteem the community places on these certifications is obvious.
Getting an official AWS certification has both prompt and persevering benefits for your career; you increment your information of AWS, you make yourself more alluring to potential managers, and—provided you keep your certifications up-to-date — you boost your winning control long into the end of the. The world is in critical require of gifted cloud experts, and getting your information rubber-stamped by the world's most popular cloud vendor can put you at more opportunities for getting the most excellent employment on the labor market.
Why you should get an AWS certification?
Cloud tech is considered the future of the world
The most concern you ought to have as an IT engineer or technology expert is remaining on the cutting edge of your industry. Finding out almost and grasping innovation patterns early on will make you vital to the companies you work for. For a long time, trade proprietors and industry experts have realized that cloud computing is the long-term technology of the world. It is commonly predicted that up to 2020, about 85% of enterprise workloads will be within the cloud. Instead of letting innovation and technological trends pass you by, presently is the time for you to earn an AWS certification.
Related skills make you more potential to hire managers
The only effective method for you to reach the level of victory you're after is by continually trying to find new abilities to study. The more you know about detailed knowledge of AWS and cloud computing, the simpler you may discover it to land and keep your dream work. Whereas getting AWS certified ought to be your current objective, you ought to see ahead to see what else you need to learn to develop your future career.
There are a large number of AWS certifications that permit individuals to study more around imperative subjects such as cloud security or organizing. Learning more approximately items such as WS log management and getting the certification of AWS Solutions Architect can do wonders for you when attempting to beat out other candidates for pined working positions. Whereas the way to get the AWS certification is often a long and difficult one, AWS certifications worth it for you to devote all your time, effort, and vitality you contribute.
AWS is a leading field in the Infrastructure-as-a-Service
Within a decade, the Infrastructure-as-a-Service (which is often called IaaS for short) industry has developed by more than30% of the total market share. One of the greatest companies at the bleeding edge of the IaaS revolution is AWS (Amazon Web Services). In the event that you have got the energy for making a difference companies set up a secure and useful infrastructure, then getting AWS certified is crucial. 
By getting this certification, you'll be able to memorize the central concepts of the AWS stage. This information will permit you to assist ease a company in cloud selection. AWS certified experts ordinarily handle distant fewer botches and hiccups amid this cloud appropriation preparation, which is why entrepreneurs of all scopes and sizes are trying their best to discover the most potential AWS experts.
AWS certification is considered an achievable objective
Setting objectives to end up the most excellent IT engineer or developer in the world is often regarded as an unattainable one. Instead of contributing all your effort, time, and vitality to these kinds of unattainable objectives, it is more possible for you to set your center on practical ones. Getting AWS certified is very achievable for everyone who wants to engage in this field. Even in case, you're not that commonplace with AWS, there is a wide range of online prep courses and learning resources that can assist your learning process.
Regularly, the AWS preparing you may get whereas preparing to end up AWS certified will be a blend of both hands-on learning and perusing. Rather than getting overpowered with the sum of data you're displayed with amid this certification prepare, take your time. Breaking this preparation into smaller and more edible areas can assist you to hold more information. Keep in mind that getting AWS certified isn't a race.
Eligibility for the program
Improving your related knowledge of AWS can assist you to make more openings in any case of what career path you need to require. When getting an AWS certification, it is possible for you to have the opportunity to require advantage of the subject matter expert program. 
This program permits you to go to different workshops. These workshops are planned to assist you in looking at the advancement handle and getting in-depth information that can assist you in developing your related skillset. With the information that you have gained from these types of workshops, you'll increment your information on AWS and how to apply it to several distinctive projects. During the process of applying for a working position, getting this workshop experience will assist you to separate yourself from the other candidates.
Illustrate your engagement with your profession 
One of the most objectives you ought to have as an IT engineer is to illustrate your engagement with your profession in your industry. When commerce proprietors begin to contract designers and software engineers, they need to put individuals in place that will be motivated and simple to oversee. On the off chance that you've got AWS certification on your continue, it'll appear to a commerce proprietor fair how much engagement you've got to extend your aptitudes.
Illustrating this engagement will assist you to open a world of modern conceivable outcomes. Whereas getting this certification will not be simple, it requires a long time of effort and energy that you need to contribute during the preparation and learning procedure. Failing to require the preparation and certification to prepare genuinely may result in mistakes being made. In case you get difficulties with your preparation, utilize the website to discover the answers to all problems that you look for. Learning how to utilize the different AWS messages or websites can assist you significantly.
AWS test prep by ABC E-learning
AWS Test Prep which is published by ABC E-learning is now regarded as one of the most effective website/browser platforms for AWS candidates to practice for their learning and preparing process. All the tests with numerous practice questions and detailed answers are studied and collected carefully by experts with years of experience in the cloud technology industry. Let's take the Free AWS Certification Practice Exam 2021 and download it for your IOS or Android device!
Presently that you know exactly the advantages of getting official AWS certification, it is the right time to start. Taking the jump and starting your preparation process will be one of the most important steps you need to start with. Good luck with your exam!