How to become an AWS Solution Architect? Firstly, let's dive deep into AWS. In the cloud computing industry, we generally recognize that Amazon Web Services (AWS) is really the shark. Indeed, AWS is the undisputed master in the cloud industry, owing to its massive server capacity as well as the scalability and security it provides to its customers.
If you have not had AWS certification yet and you are preparing for the exam, you can try to visit our websites to get more information and a free AWS Practice Test. To download, visit our website for your IOS or Android device.
With the adoption of AWS by both small and big businesses, there has been a significant increase in the need for certified and professional AWS Solutions Architects. One of the best choices you can make is to pursue this professional path. It's really profitable, and if you take your AWS certification course seriously, you'll have a good opportunity to work for global corporations and further your career. Whether you're trying to further your IT career or are just starting out, here's a step-by-step approach to how to become an AWS solution architect. Continue reading!
Who is an AWS Solutions Architect?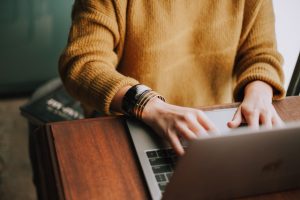 A credentialed AWS Solutions Architect is indeed a cloud technology professional that organizes the installation of a firm's cloud assets and builds the architecture. They witness the high demand because of their technological cloud strategy, extensive expertise as well as awareness.
Let's take a brief look at what a solution involves if you're puzzled about the word. In brief, the solution is the architecture and strategy put in place to suit the client's expectations wherever there is a project. Consider an architect's design for construction or public infrastructures such as bridges or highways. The architect utilizes specialized talents to create a plan that is then passed on to builders for execution.
They'll utilize the answer as a point of reference for whatever they're doing. The solution keeps the team focused on the final objective and guarantees that every part of the cloud infrastructure is working properly. In summary, AWS Solution Architects verify that the solution satisfies all of the client's technical criteria as well as their budgetary constraints. For AWS initiatives, they provide precise and practical blueprints.
If you do not know which certification is the best for you, you can try to visit our blog.
What do AWS Solution Architects do?
An AWS Solutions Architect must possess a number of critical core skills in order to do the job. Let's have a look at some examples:
Attend your meeting
An AWS Solutions Architect will meet with you and your team before starting work to hear about your requirements and any issues you're having with your current systems. A series of face-to-face onsite and remote sessions are likely to be required for this form of technical discovery. These first sessions may begin with a high-level approach, followed by more in-depth conversations to gather and define your specific needs and difficulties. The objective is to come up with a technology solution to your company's issues.
As your cloud journey unfolds, your AWS Solutions Architect will interact with various individuals of your business. Key decision-makers and those with little or no technical understanding, in particular.
Take a look at the specifics
Now comes the difficult part. Your AWS Solutions Architect will collaborate with your in-house IT staff (if you have them) to build a scalable cloud solution that is both safe and simple to manage. Your AWS architecture must be scalable as your company expands, and the AWS Solutions Architect's job is to make sure that happens. An AWS Solutions Architect creates diagrams of your intended cloud architecture using the software. It means you'll get a clear view of how your apps and other infrastructure will operate in AWS once they're finished.
AWS Solutions Architects may consider security and cost efficiency from the start by using diagram software. It's a technique of guaranteeing that troubleshooting and system maintenance are both simpler in the future. A competent AWS is a master of time management. They can build scripts, work on migrations, troubleshoot, detect and fix inefficiencies, and remain up to speed with new AWS capabilities in addition to listening to your demands.
Collaborate with you at every stage of the project
The ultimate goal of the AWS Solution Architect is to offer you a secure, reliable, cost-effective, scalable, and easy-to-manage solution. Architects in this position create designs and implementation plans based on technical discovery sessions. They'll figure out which technology is ideal for you and make judgments to come up with the greatest potential solution. The architect refers to their client's feedback and requirements at every stage. The importance of communication throughout the process cannot be overstated.
Ascertain a timely and cost-effective method that achieves your goals
The objective of an AWS Solutions Architect is to give clients a low-cost, high-quality solution that is delivered on time. The bottom line is important to every firm, regardless of its size. This will be noted by your Solution Architect, who will scale your solution appropriately. The job of an AWS Solution Architect is to consider project constraints such as money, time, resources, risk, and scope.
A solution architect is a critical component of every AWS project. They're project planners and communicators who glance at the larger picture. In the same way that you would never overlook the architect's part in a physical construction project, you should never overlook the architect's role in a virtual building project. They secure the project's success in advance and lay forth a detailed plan for the builders to follow. Their unique skill set enables them to develop and plan cloud infrastructure specifically for your company.
How to become an AWS Solution Architect?
You don't simply wake up one day and decide to become an AWS Solutions Architect, even if you are the finest IT man on the market today. There is a clear path to follow, which is explained below.
Become a member of a relevant training platform
If you want to become a proficient AWS Solutions Architect, you must invest in digital cloud training. You may take your AWS certification course on a variety of platforms. If you want to improve your abilities and knowledge by passing certification examinations, however, you need to enroll in a high-quality training program. Not only will an optimal training platform prepare you for tests, but it will also provide you with the job-ready abilities you need to stand out from the crowd. The greatest platforms may be found in a variety of ways, including:
By doing research and seeking recommendations from reputable sources, you may locate an excellent platform on which to complete your AWS Solutions Architect certification course. Choose the platform with the most positive reviews and ratings from former customers and industry professionals.
Do you have any friends or acquaintances that have worked as AWS Solutions Architects or are now studying for an AWS certification? If you don't already, join AWS-related Facebook groups like the AWS Certification QA Group, LinkedIn's AWS Certification & Training Group, and the Slack Channel (run by Digital Cloud Training). You don't have to spend hours upon hours looking for the finest platforms on which to complete your course. During your talks, engage other students and ask for a reference.
However, conduct your homework on the platform you've been recommended and make sure you choose the best.
Obtain advice from a cloud training specialist
On LinkedIn and other social media networks, connect with a cloud training specialist and ask for suggestions. Even if some people do not react to your plea, you may be surprised by the amount of help you get.
Regardless of the platform you join, be certain that it:
Provides an in-depth understanding of fundamental and advanced AWS topics to assist you in passing your certification test.

Includes hands-on activities to help you prepare for the job market.

Provides access to an active community of AWS students who may become study partners.

Scheduled training sessions are available from certain platforms and training providers, but you may be better suited to using on-demand, online training modules to design your AWS certification route. On-demand modules include identical material to authorized training platforms, but they are generally far less expensive and enable you to learn when and when it is convenient for you.
Pass the AWS solutions architect exam 
Because you will not become a certified AWS Solutions Architect without passing the AWS Solutions Architect – Associate Level Exam, every effort you make throughout your training should be oriented toward helping you pass it. This test is really important and says a lot about you and your abilities once you begin applying for AWS Solutions Architect employment. Passing the test will demonstrate your expertise and comprehension of AWS Cloud Architecture, boosting your chances of landing your ideal job at your dream firm.
Take on projects as a solutions architect
After completing the AWS Solutions Architect Associate Level test, the next step for most individuals is to apply for employment. However, it is strongly recommended that you work on a variety of industrial tasks first. You will be able to apply and test your knowledge in this manner, giving you the confidence you need to enter the job market. If you can't accomplish this in your present position, search for volunteer opportunities or start your own initiatives to show future employers.
Working on such projects will also help you establish a strong portfolio in preparation for a permanent position. This way, you'll have a mix of certifications and work experience when you enter the job market, giving you an advantage over other applicants of your quality.
Professional skills required for AWS Solutions Architects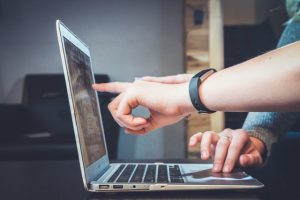 Cloud architects are expected to be the second-highest sought-after IT career. This position is in charge of planning and implementing sophisticated cloud-based solutions for businesses transferring their current workloads and infrastructure to the AWS cloud. Cloud architects may use AWS to create almost endless resources that can be instantly deployed and disposed of. It might be intimidating; there are several services to learn about, and having infrastructure and data on the cloud can quickly turn into a security nightmare if not managed properly.  Here are seven abilities that cloud architects must possess in order to succeed in this in-demand position.
Java, Python, or C#
The majority of architects have worked in the software development field. An effective AWS architect should be able to code in Java, Python, C#, or any other programming language supported by the AWS SDK. Understanding programming, in general, is essential for developing feasible, logical solutions that function properly. A smart architect may also utilize programming to rapidly develop a proof of concept or demo to demonstrate a point or study how to leverage the newest and most cutting-edge technology.
Collaboration and networking
Without knowing networking, it's difficult to build a secure, scalable cloud-based system. DNS, TCP/IP, HTTP, CDN, and VPN are just a few of the terminology you should get acquainted with. That isn't to say you have to know what port you need to open for SSH access (although it helps). As an architect, you should be able to construct your cloud networking utilizing public and private subnets, internet access, and VPC peering using services like Virtual Private Cloud  Route 53, etc. 
The basics of data storage
Every software architect should know how to utilize databases and when to use them. When working with AWS, you must be able to choose when to employ which of the multiple data storage choices accessible. You'll need to compare different capabilities, performance, and prices, and choose the best way to store some or all of your company's data. From simple, yet powerful, bucket storage utilizing S3 to Relational Database Service (which is also known as the RDS for short) and all the way to full-fledged Hadoop clusters, you'll need to compare different capabilities, performance, and prices, and choose the best way to store some or all of your company's data.
The fundamentals of security
AWS provides various services and rules designed expressly to assist you to ensure that only approved code and people are permitted to execute specified activities, from securing access to your AWS account to securing access to your data. You'll also need to understand Identity and Access Management (which is also known as the IAM for short), a service that allows you to specify which services and users have access to which resources. Learn how to use Security Groups and Access Control Lists to safeguard your networks.
Configuring an AWS service
Front-end, as well as back-end solutions, are underpinned by components given by a cloud provider, which in many situations is Amazon. Cloud architects should be aware of the services available to them and have a thorough grasp of the services that are important to their enterprise. This is a difficult undertaking, given Amazon's proclivity for releasing new services throughout the year. It's critical to know what to concentrate on. SQS (short for the simple queuing), SNS, and RDS are three basic AWS technologies that every architect should be familiar with Relational Database Service. Knowledge of more particular ones, such as an AWS IoT-related service, is especially beneficial.
Patterns and technology particular to the cloud
Some regulations change when you migrate code to the cloud. Scalability, availability, and recovery become simple—as long as your workloads are properly designed and AWS infrastructure is properly used.
Utilizing messages, keeping the information in the appropriate location, and properly managing errors are all important aspects of developing scalable and cost-effective systems. Patterns like pub/sub, queuing, and eventual consistency can assist you in developing applications that can be expanded by adding additional instances of the same service.
Furthermore, you'll have to decide whether to convert single apps to services or go serverless with AWS Lambda—all of which, depending on your requirements, might offer premium and computationally efficient options.
What other skills do AWS Architect jobs require?
Aside from certification, individuals looking for AWS Solutions Architect employment must possess a variety of additional abilities. They are as follows:
Communication capabilities
AWS Solutions Architects must communicate with customers and sales teams as part of their role. If you want to excel in your career, you need to have great interpersonal skills in both verbal and nonverbal communication.
Problem-Solving capabilities
An AWS Solutions Architect's major tasks include addressing business and customer demands by solving complicated challenges that develop on a regular basis. Problem-solving abilities will demonstrate your value to a business, allowing you to quickly develop your career.
Skills in adaptability
AWS Solutions Architects deal with a wide range of duties on a daily basis. They meet with clients for long periods of time, work on migrations, and develop scripts. They also diagnose issues and deal with a variety of operating systems. Adaptability is a necessary role-specific talent for AWS certification positions.
Skills in time management
Due to the wide range of talents required by AWS Solutions Architects, one of the most critical skills they must possess is time management. Different time management abilities, such as task prioritizing and day planning, are required of aspiring individuals in this field.
Stay updated
AWS, like any other technology, is always evolving. As a result, candidates looking for AWS Solutions Architect positions should not just depend on their AWS certification training abilities and expertise. They must do research and keep up with major industry occurrences. Even if you have the job of your dreams, you should continue to learn and study to stay up to date on crucial industry developments.
Ability to analyze
Conducting a system analysis and being able to build solutions to meet corporate goals are significant abilities. An AWS Solutions Architect must be able to analyze the client's present system, take the project requirements, and create a scalable and usable solution.
Decisiveness
An effective Cloud Solutions Architect can confidently offer their recommended solutions to stakeholders, giving them a clear direction for their choices. Solutions Architects design and create safe, scalable, cost-effective, and resilient applications and infrastructure. An AWS Architect successfully communicates and offers solid solutions that satisfy project goals.
Job opportunities for AWS Solution Architects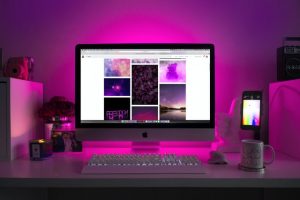 Cloud Architect
AWS solutions architects are responsible for designing, constructing, and managing highly available, cost-effective, and scalable AWS cloud infrastructures. They also give suggestions for AWS toolkits and stay up to date on the newest cloud computing trends. AWS cloud architects create technical architectures and oversee implementation activities to ensure that new technologies are effectively integrated into client settings. This position interacts directly with clients and engineers, providing technical leadership as well as a point of contact for client-side stakeholders.
Developer for the Cloud
Cloud developers create enterprise-level apps and software services. To acquire and thrive at an AWS cloud developer job, you'll need past expertise as a software developer and a working grasp of the most prevalent cloud orchestration technologies.
Maybe you want to know how to become an AWS Certified DevOps Engineer Professional.
Specialist in Cloud Networking
Cloud network professionals, engineers, and architects assist businesses in designing, building, and maintaining cloud-native and hybrid networking infrastructures, as well as connecting existing networks with AWS cloud services.
The administrator of Cloud Systems
The provisioning, installation/configuration, operation, and maintenance of virtual systems, software, and supporting infrastructures are the responsibility of AWS SysOps administrators. They also manage analytics tools and create reporting dashboards.
Consultant for the Cloud
Cloud consultants give technical experience and strategy to enterprises in the design and deployment of AWS cloud solutions, as well as advising on particular concerns such as performance, security, and data transfer.
Engineer for Cloud Security
Cloud security engineers create and implement security measures in accordance with the current security best practices to secure AWS systems, preserve sensitive and private data, and maintain regulatory compliance.
Cloud Data Architect
Cloud Data Architects and Data Engineers are cloud database administrators or data analytics specialists who understand how to unlock the value of corporate data using AWS database resources, technologies, and services.
Read more: AWS Jobs and How to advance career with AWS Certifications
Below is the most up-to-date information on terms of how to become an AWS Solution Architect. Hope this article can be beneficial for you. Good luck!